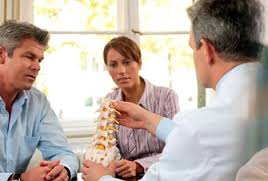 Kyphoplasty
Kyphoplasty is used to treat painful compression fractures in the spine. In a compression fracture, all or part of a spine bone collapses.The procedure is also called balloon kyphoplasty.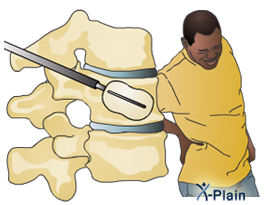 Description
Kyphoplasty is done in a hospital or outpatient clinic.
You may have local anesthesia (awake and unable to feel pain). You will likely also receive medicine to help you relax and feel sleepy.